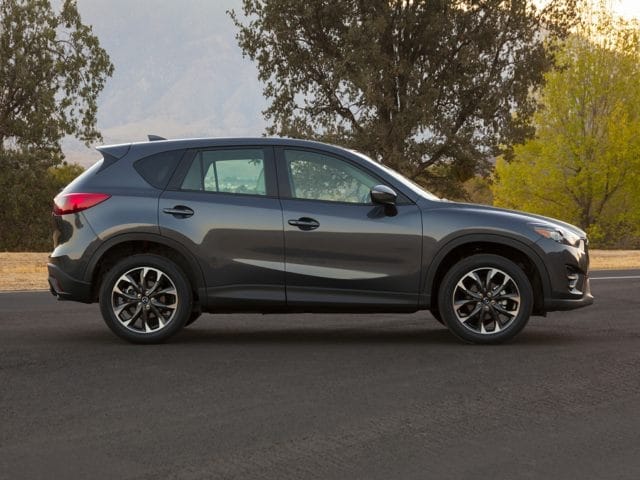 Isn't it nice to have a vehicle that always exceeds your standards, and overachieves in many ways? Some people might say you can't find it. We say you simply haven't tried the Mazda CX-5 here in our Sacramento, CA showroom. The crossover provides standout capability, is finely engineered, and refined to exceed the needs of many.
It's why those in Elk Grove, Roseville, Carmichael, and Folsom, CA should stop in and check it out at Maita Mazda. Right away, we know you're going to be drawn in, thanks to the standout design of the Mazda CX-5, using KODO "Soul of Motion" which gives it poise, aggression, and power in its stance. These curves and angles also add to the overall efficiency of the crossover, as well. Of course, the design is only the first impression. It's a good one, but there's much more capability, and space (more passenger and cargo volume than the Sportage and Tucson), on the Mazda CX-5, and we encourage you to learn more.
To do that, stop in and see us and we'd be happy to answer any questions you might have on the Mazda CX-5. We're located at 2410 Auburn Blvd in Sacramento, and can show you the Mazda CX-5 in greater detail and arrange a test drive.