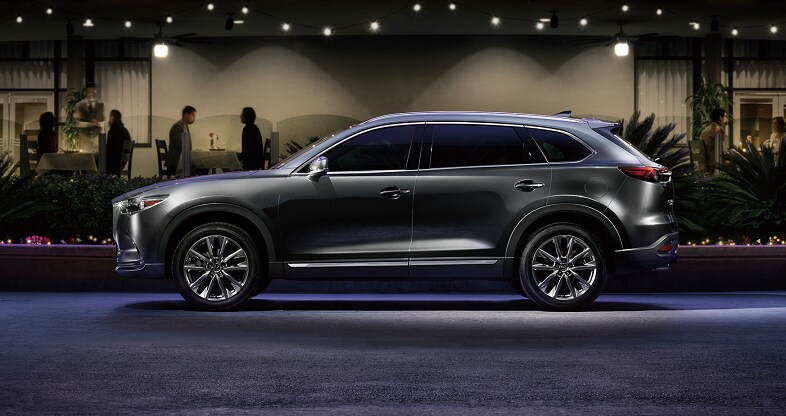 We have your cure for the modern drive here at Maita Mazda in Sacramento, California. Introducing the three-row Mazda CX-9; a sport-utility vehicle that offers the convenience and versatility of a minivan, with the chic styling and admirable handling of a compact crossover.
Thoughtfully designed to celebrate driving, the model's exterior is the perfect combination of luxury style and athleticism. Boasting a muscular stance with an elongated hood and sensual lines, the CX-9 challenges the status quo, and succeeds, in the three-row mid-size crossover and SUV market.
While the CX-9 is celebrated for its third-row and ample cargo space, that doesn't mean it isn't efficient, too. In fact, the Mazda CX-9 FWD delivers an EPA-estimated 22 city mpg, 28 highway mpg and 25 combined MPG. As for the AWD model, it boasts an EPA-estimated 21 city mpg, 27 highway mpg and 23 combined mpg -- please note that actual rates will vary.